HILL is the story of one Derbyshire Hill, told in photography, sculpture, poetry, film and song. Photographer Kate Bellis, poet Lucy Peacock, songwriter and musician Carol fieldhouse, film maker Gavin Repton and sculptor Sally Matthews have been working with the Hill for over 18 months, and their work forms both an exhibition and a book.
The story is in four parts:
On the Hill tells of the farming families who earn their living rearing sheep and cattle on the hill, a working life that is set by the seasonal changes to the landscape around them.
Under the Hill focusses on the Hill's network of disused mines, and on its quarries - still an important part of the local economy.
Shelter of the Hill tells of the various communities around the Hill and of the events and ordinary moments that aren't really ordinary at all. Kate has used some of her earlier work in this chapter as well as recent images to tell a human story of continuity and change on the Hill.
Above the Hill explores the marks and features of the hill from above ground, and tells of the importance of the Hill to the people who live there.
---
HILL in the press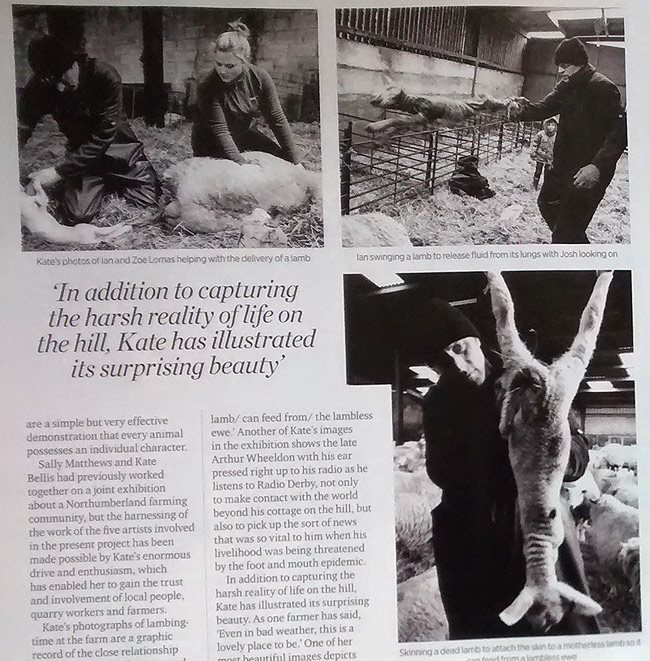 Part of a four page spread in
Derbyshire Life
, June 2018
(published May 2018)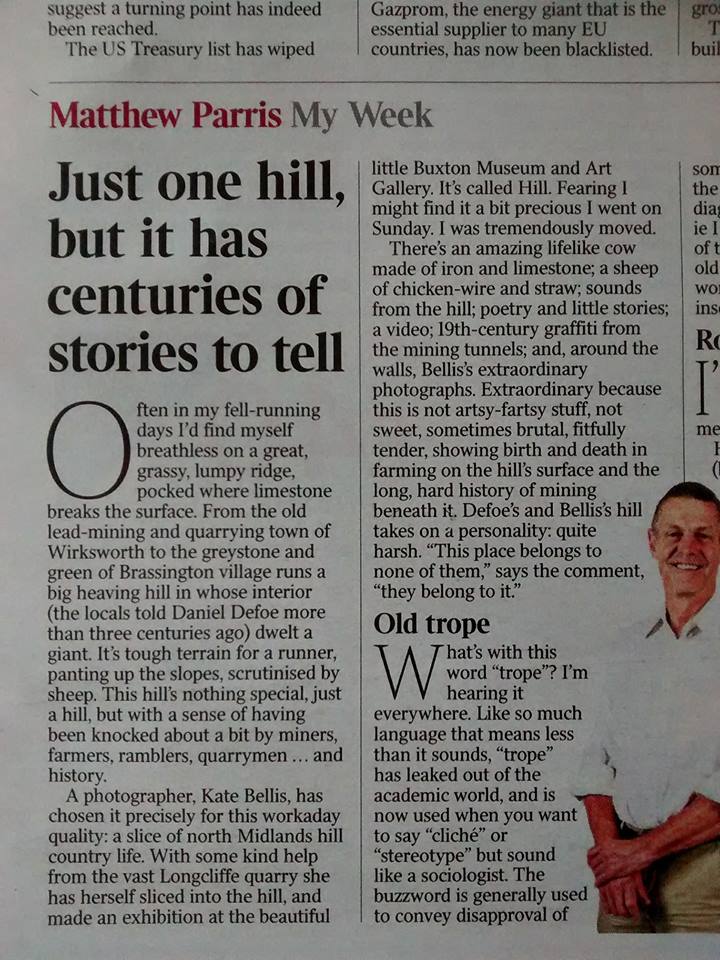 Matthew Parris,
The Times
, 11th April 2018